Sentinel Helps Simplify Tracking Participants
MANAGING OFFENDER POPULATIONS JUST GOT EASIER
Sentinel's full-service Case Management Program is a community-based, comprehensive tool that can be used by correctional agencies to simplify the tracking of offenders.
Our local case management staff helps agencies to better manage offender populations. Sentinel's Case Management Program begins when a participant is referred to the program.
Pre-Enrollment
Orientation/Intake
On-going Compliance Verification
Completion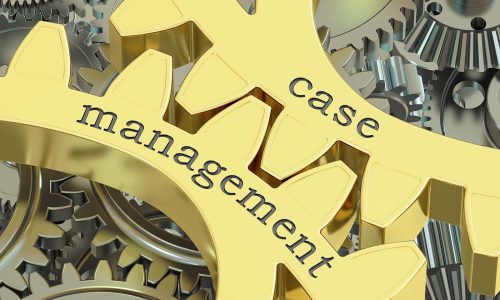 Sentinel's Case Management Program helps agencies focus on their priorities—not paperwork.
Throughout the program, we assist with daily tasks that include verifying the participants' compliance with program rules and regulations. Case managers handle all schedule changes and collection of program fees. Everything we do follows agency guidelines and protocols.
Sentinel's case management program is comprehensive, handling administrative processes for effective offender management. This affords the supervising agency more time to focus on higher value activities, such as participant selection and enforcement.
We've been providing full-service case management since 1993 and can assist with the following:
Daily contact with agency staff
Court testimony and meetings with agency staff
Attending agency Steering Committee meetings
Assessment of program fees and collection of monies due
Activity documentation collection for compliance verification
GED/educational course placement assistance for offenders
Job placement assistance for the offenders
All equipment related duties including installation and removal of the equipment and maintenance of the units
Alarm processing 24 hours a day, seven days a week
Weekend and after hour field technical response by Sentinel personnel
Provision of bilingual personnel for daily participant communication
Client schedule changes as approved by the agency