EXPERIENCED MANAGEMENT TEAM
Sentinel's management team offers more than 200 years of combined industry experience. This is a rarity in an industry that didn't exist 30 years ago. Clients benefit from real world experience solving complex problems that face the criminal justice industry.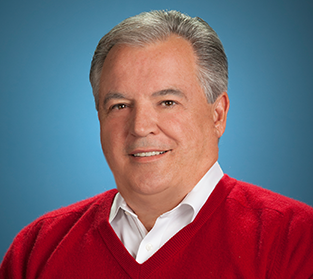 Robert Contestabile
Founder
Robert Contestabile has more than 30 years of experience in the security and monitoring industry. While serving as president of Wackenhut Monitoring Services, Mr. Contestabile purchased the company and Sentinel Offender Services was born in 1993. In the intervening years, Mr. Contestabile grew Sentinel into one of the largest and most successful electronic monitoring companies in the industry.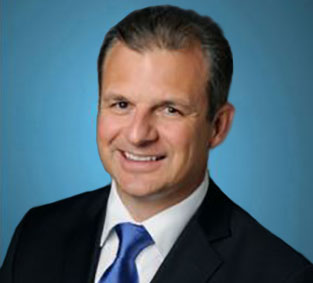 Tom Flies
Chief Executive Officer
Tom Flies is a tenured corporate executive with experience as President & COO, CSO and, SVP in Product Development, Product Management and Business Development. He holds patents combining telematics and law enforcement which have been cited by Qualcomm, Apple, Uber, Intel, Ford and others.
Prior to joining Sentinel, Tom held leadership positions at leading technology companies including Qualcomm, Inspire Software, Cadec Global, and XATA. He received a Bachelor's degree in Business Administration from the University of St. Thomas and both a Master's degree in Executive Leadership and a Bachelor's degree in Computer Science from the University of San Diego.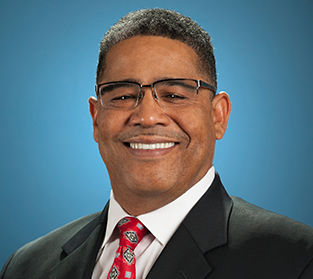 Darryl Martin
Chief Operating Officer
Darryl Martin has more than 25 years of experience in the electronic monitoring industry, including leadership roles with Digital Products Corporation and G4S Justice Services.
As Chief Operating Officer at Sentinel, Mr. Martin maintains responsibility for internal operations, technical teams, and field-based operations. The network of field offices specializes in delivering customized offender management programs that aid agencies, participants and their local communities. Mr. Martin is a graduate of Chapman University and received his MBA from the University of Redlands.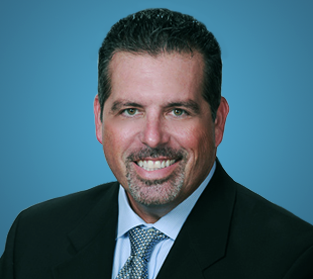 Dennis Fuller
Chief Financial Officer
Dennis Fuller is the Chief Financial Officer of Sentinel Offender Services. In this role, he leads the finance team and all finance related matters. As a member of the executive team, Dennis taps into his deep and wide experience as a financial analyst, controller, and CFO, with deep technical experience, to offer strategic guidance on all finance and technology related topics.
Dennis serves on the board of directors for several start-up organizations in southern California. He is a graduate of Long Beach State University and earned his MBA with specialization in finance from Ashford University in Clinton, Iowa. A former pilot and current musician, his outside interests are as varied as his career in finance has been steady. When not at the office, Dennis spends time with his wife and two children in Carlsbad where he can be found helping to coach youth football.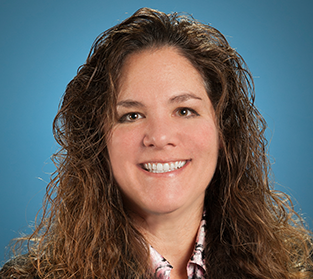 Melissa Starr
Senior Vice President Field Operations
Melissa Starr began her career in the electronic monitoring industry in 1997 with Sentinel Offender Services managing an active offender caseload of 150 clients in Los Angeles County. She was quickly promoted through the company to branch manager, project director and then field operations manager. In 2018, Ms. Starr was promoted to Senior Vice President of Field Operations. She is responsible for contract retention, ensuring adherence to strict standard operating procedures (SOP's) and expanding the spectrum of services with customers. Her expertise in relationship building with customers and consulting towards "best practices" has resulted in a contract retention rate of over 95 percent in a very volatile and competitive industry.
She is a graduate of Chapman University with a Bachelor of Arts in Criminal Justice. She is a member of the Association of Women Executives in Corrections.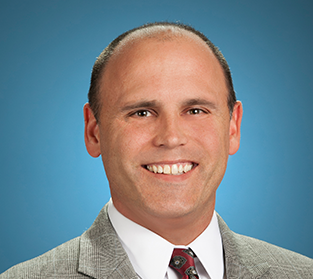 Mark Contestabile
Chief Business Development Officer
Mark Contestabile has worked with Sentinel since 1997 in nearly every facet of Sentinel, including operations, sales, marketing and field services. For more than 15 years, Mark served as the Misdemeanant Services, Divisional President for Sentinel where he was responsible for the delivery of community-based programs and probation supervision on behalf of more than 100 courts nationwide. Since 2013, Mark has served as the Chief Business Development Officer where he provides hands-on leadership for Sales and Marketing.
Mr. Contestabile is a graduate of Terry College of Business at the University of Georgia.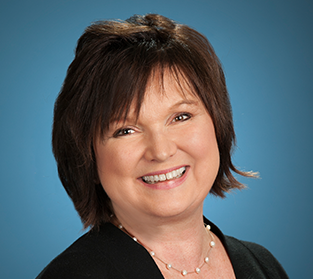 Julie Hunt
Director of Human Resources
Julie Hunt is one of the longest-tenured Sentinel Offender Services employees, with over 25 years of service at the company. With this background, she is the perfect person to be responsible for human resources. Julie is responsible for implementing HR strategies and practices that enable Sentinel to recruit, train, and retain the highest performing and most motivated workforce possible. Julie helps to propagate the Sentinel culture through talent management, staffing, employee benefits, learning, and development.
HR compliance is essential when a company works under government contracts in the criminal justice industry. Julie and her team ensure that Sentinel's personnel policies meet or exceed legal requirements.