The RF Patrol™ can do it all: home confinement, curfew management, house arrest, home detention, home incarceration, and tethering. RF Patrol is among the most reliable and complete radio frequency (RF) home monitoring systems on the market.  Simple and durable design makes it the monitoring product of choice for hundreds of probation, parole, community corrections, and law enforcement agencies across the country.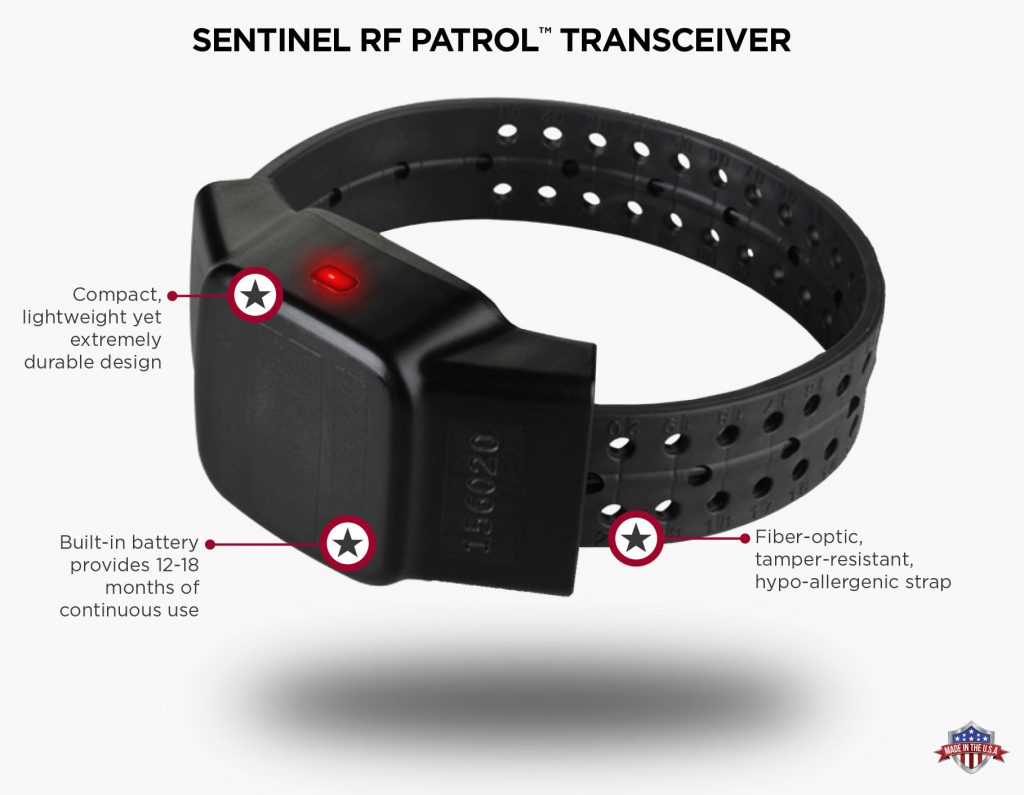 Using RF technology a single officer can manage dozens of program participants at the same time. Each participant has their own home zone and every "in and out" is logged. The supervising officer can be notified if a participant enters or exits outside of their approved schedule.
RF Patrol consists of a tamper-resistant ankle bracelet and a home monitoring unit (HMU). The ankle bracelet is the transceiver and continuously communicates with the HMU when the participant is in their home zone. All activity data is automatically tracked. The HMU can monitor up to 50 transceivers. It's ideal for supervising participants co-located in day-release programs, halfway-houses or group housing.