DATA ANALYTICS FOR ELECRONIC MONITORING
Technological Advances Deliver Advanced Tracking Information
POWERFUL LOCATION TRACKING INTELLIGENCE
A key component of SentinelDNA™, the intelligent offender management platform, is Point Pattern Analysis (PPA). This allows users to analyze a participant's daily routine and quickly identify deviations that may indicate a compliance violation.
SentinelDNA accurately tracks and displays a participant's location 24/7. PPA can display, in a calendar or map-like format, where an offender should be at all times. PPA tracks which locations the participant actually frequented and the length of the visits. This allows for easy determination between regular stops and deviations.
As shown below in Figure 1, PPA analyzes locations frequented by each participant enrolled in a program. Locations where a participant spends significant time are identified and labeled as known locations on maps. The time spent at these locations is depicted on a bar graph. Known locations are identified with a unique color system. New locations are color-coded in RED. Users can add labels to locations a participant visits daily, weekly or monthly (e.g., work, church, counselor's office, etc.).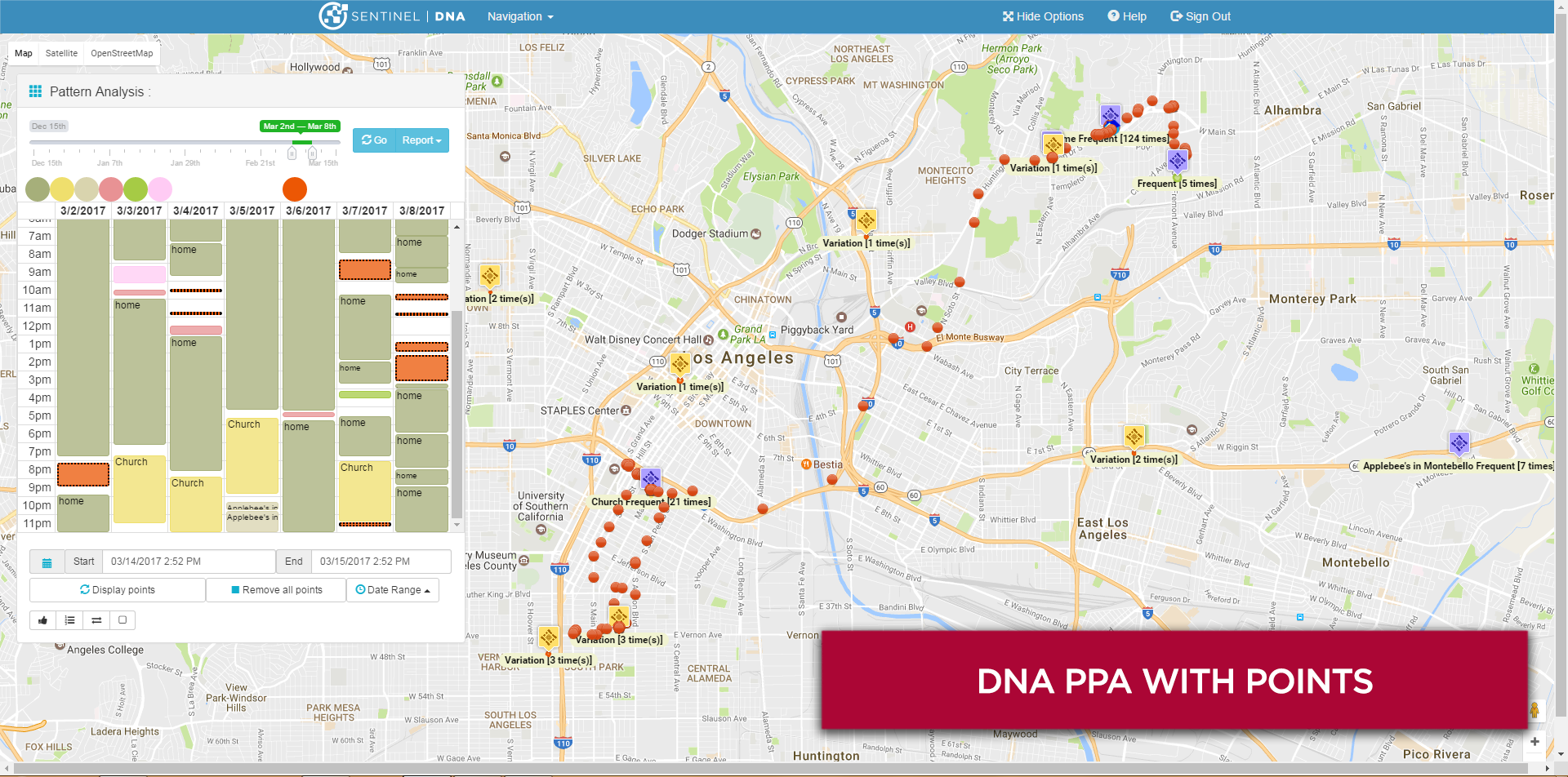 FIGURE 1 | PPA WITH LOCATION POINTS