The Path to a Better Life
Sentinel Day Reporting Centers (DRC) operate with a singular mission: To assist courts, law enforcement and our partners in community corrections in their ability to reduce recidivism through intensive, efficient and cost-effective programs that will allow participants to safely live in the community and complete their court-ordered requirements.
Sentinel Offender Services continues to redefine what it means to offer comprehensive offender management programs to courts, law enforcement agencies, and community corrections. The DRC has proven to be the single-source provider of embedded community-based programs with the singular focus of reducing recidivism. Many programs are offered to participants to help transition back into communities.  Sentinel Local Day Reporting Centers deliver a comprehensive package for effective offender management products and services.
Celebrating Success: Graduation
How it Works: Welcome to the DRC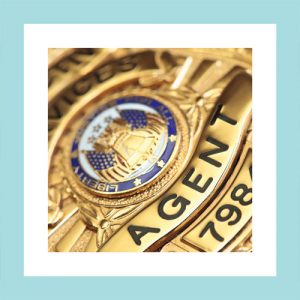 COURTS, LAW ENFORCEMENT, AND COMMUNITY CORRECTIONS WANT SOLUTIONS
As community-corrections organizations brace to absorb the nearly 600,000 offenders that are released back into their communities annually, Sentinel is uniquely suited to provide the hardware, software and highly-trained, locally-based personnel necessary to help meet those demands. Leveraging local Day Reporting Centers courts, law enforcement, and community corrections agencies can access the expertise and resources they need to effectively and efficiently manage offender populations. This allows them to create the best possible outcome for participants and the community.
LOCAL REPORTING CENTER MODEL
Sentinel's Local Reporting Center Model is specifically designed to assist our community corrections partners in the effective management of their offender populations. By partnering with Sentinel to open a Day Reporting Center, local law enforcement and community corrections create a single access point for state-of-the-art electronic monitoring hardware, locally-based offender case management, substance-abuse screening and monitoring, cognitive skills programming, court services and job-placement services for participants.
STATE-OF-THE-ART TECHNOLOGY
As a recognized leader as an OEM developer and manufacturer of monitoring technologies for more than 20 years, Sentinel offers its customers a complete array of state-of-the-art electronic monitoring hardware.
LOCALLY-BASED OFFENDER CASE MANAGEMENT
While our proprietary electronic monitoring solutions and case management software can be critical to creating positive outcomes for program participants, it is our highly-trained and locally-based case managers and program facilitators that truly differentiate Sentinel from other service providers. Each of our Day Reporting Centers is staffed by employees that are extensively trained to handle the entire spectrum of day-to-day activities associated with verifying a participant's compliance with a given program's specific rules and regulations. Sentinel's services can begin when an offender is referred to a program and then include pre-enrollment, orientation/intake, and on-going compliance verification all the way through the participant's completion of their program. Ultimately, it is this rigorous oversight that creates successful outcomes for the participant and the agency.
SUBSTANCE ABUSE SCREENING AND MONITORING
Sentinel provides comprehensive drug testing services for participants with court-mandated regular or random drug testing. Our drug testing programs are designed to ensure participant accountability while keeping them drug-free and on the path to recovery.
COGNITIVE SKILLS PROGRAMS FOR PARTICIPANTS
Sentinel's cognitive-based skills courses utilize Moral Reconation Therapy™ (MRT). Recognized as one of the nation's leading anti-recidivism strategies, MRT attempts to change how offenders make decisions and judgments by raising their moral reasoning abilities. Moral Reconation Therapy is an objective treatment system designed to enhance ego, social, moral, and positive behavioral growth in a progressive, step-by-step fashion.
COURT SERVICES
Our local presence gives Sentinel the flexibility to allow its highly-trained staff to provide a full array of court services from a Sentinel Day Reporting Center or on-site within a courthouse or municipal building. These services can include collection and distribution of fines, fees, and restitution, delivery of cognitive skills courses, as well as warrant recovery, failure to appear and time-to-pay reminder programs.
JOB-PLACEMENT SERVICES
Sentinel is uniquely positioned to provide job-placement assistance to participants through direct outreach to local, regional and state departments of labor and through direct coordination with local trade unions and employers. Staff provides résumé writing and interview readiness classes to assist participants in their employment efforts.
RE-ENTRY PROGRAMS ARE IMPORTANT TO REDUCING RECIDIVISM 
Jinnie Chua, assistant editor at In Public Safety, confirms what we at Sentinel already knew to be true: Corrections agencies need to build bridges between prisoners and the community to give inmates the best chance for successful reintegration. How Successful Re-entry into Society Helps Break the Cycle of Recidivism