NATIONAL MONITORING CENTER
LIVE SUPPORT AVAILABLE 24/7/365
Support Available When You Need it
The National Monitoring Center provides enhanced alert monitoring and field officer support 24 hours a day.
Monitoring Center staff oversee a digital dashboard of program information in real time to complement automated alerts and notifications. Each alert is evaluated according to agency guidelines. Sentinel staff verify violations and identify likely cause(s). Supervising officers are updated through emails, text messages and live calls.
Operators are available to help with nearly any request. Typical requests include updates to a participant profile in SentinelDNA, creating a curfew schedule, managing GPS inclusion and exclusion zones and initiating a remote alcohol breath test.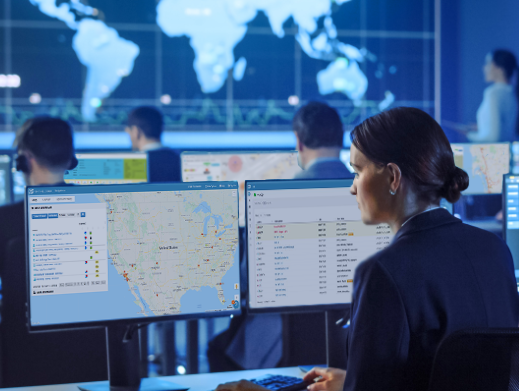 Monitor all alerts and violations in real time
Troubleshoot equipment and software issues
Assist users with all aspects of electronic monitoring
Diagnose problems
Update and maintain participant profiles in SentinelDNA
Available 24 hours a day by phone, email, and fax
ISO 9001:2015 Certified
Bilingual (Spanish)
Help Desk Support
The Sentinel Help Desk delivers advanced troubleshooting and escalation support.  Our most experienced staff provide expert analysis and documentation of electronic monitoring activity. This is particularly valuable for legal proceedings or agency audits.
The Help Desk team ensures that new clients are set up and implemented correctly to meet contractual requirements. During peak activity hours, they augment and extend standard support services.
Advanced Services
Advanced troubleshooting and technical support
Expert analysis and documentation of electronic monitoring activity
Generate special reports
Maintain agency profile and notification procedures
Assist users with logins, passwords, new enrollments and alert processing
Enter new equipment orders, process returns, allocate inventory and replace lost/damaged/stolen equipment