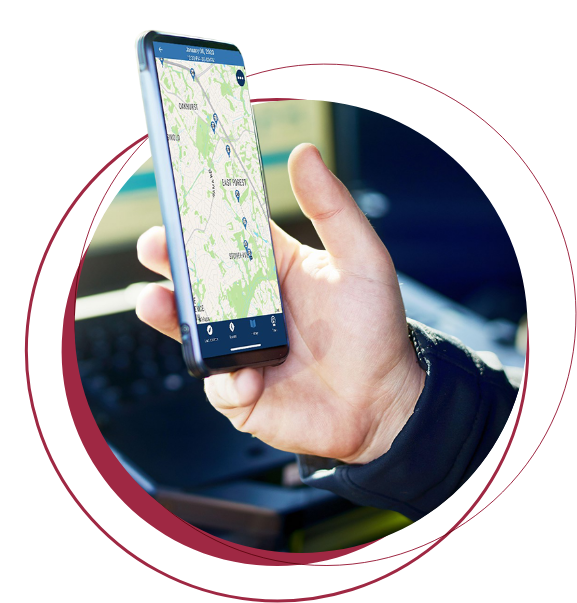 FocalPoint Mobile: Stay informed and in touch with on-the-go offender monitoring
FocalPoint Mobile keeps law enforcement officials in the know with offender information and communication resources at their fingertips. The FocalPoint app was designed specifically to take advantage of the advanced features of our OM500 monitoring device. Officials can track and correspond with program participants through the FocalPoint application while accessing important offender data like device information and location history.
The FocalPoint app is available in the Apple Store and Google Play and is compatible with iOS and Android OS. It provides law enforcement with key tools for offender management through the following advanced capabilities:
Offender and Device Information
View the program participant's profile photo, date of birth, assigned officer, phone number and home address, as well as device information like the serial number, last communication and battery status.
View, enter and clear alert tags.
Call the participant with FocalPoint Mobile or send custom audio messages to the participant's device.
View GPS tracking history, current location and zones with FocalPoint Mobile.
Display turn–by–turn directions from officer's location to last–known location of participant or selected address.
Verify and document interactions with program participants and save notes directly to their records.
Easily send commands Beep, Vibrate, Blink LED or activate the Siren on the GPS tracking device.

To participate in a brief FocalPoint Mobile demonstration, please contact Sentinel at 800-589-6003 ext. "8."